---
Commodity Research Group (CRG) is an independent research consultancy specializing in base and precious metals, as well energy products. The Group provides research and general price analysis for these markets, along with advice to companies seeking to construct hedging strategies.
In this podcast, oil market experts Andrew Lebow and Jim Colburn discuss key fundamental forces driving oil prices in both the futures and options markets.
About The Schork Group, Inc.
The Schork Group is the energy industry's foremost provider of price range forecasting and objective market analysis. Professionals in the global energy arena rely on The Schork Group's research notes and advisory services to improve their economic performance while managing risk.
Using proprietary probabilistic modeling and volatility calculations, the Schork Volatility Based Cones (SVBC) illustrate statistically significant points at which trading/hedging is recommended. These visual representations identify opportunities at which fundamental and technical indicators signal deviations from historical norms.
The Schork Report, the company's core research note, is the industry's leading briefing tool that highlights key metrics of import to the energy markets. Subscribers to The Schork Report represent a broad cross-section of the largest and most influential energy producers, marketers, traders, financial institutions, hedge funds, and end-users in the world.
The Power & Natural Gas Weekly Regional Report employs The Schork Group's proprietary probabilistic models to present 6-year forward price range forecasts.
The Ibis Energy Briefs deliver high-value market intelligence to fuel wholesalers, distributors, retailers, and end-users to optimize their buying/selling strategies. Each issue presents The Schork Group's proprietary price range forecasts, fundamental, quantitative, and overall bias analysis, talking points, and specific hedging/trading recommendations. 
---
About the Experts
Stephen Schork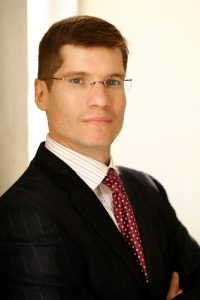 In 2005, Stephen Schork launched The Schork Group, Inc. – a publishing and advisory firm that provides independent fundamental and quantitative analysis of the energy markets, with special emphasis on the impact of geopolitical events on price volatility. 
Formerly a proprietary floor trader (Local) in the New York Mercantile Exchange's energy complex, Stephen Schork has more than 30 years' experience in physical commodity and derivatives trading, risk systems modeling, and structured commodity finance. 
Andrew Lebow
Andrew Lebow has been involved in the energy derivative area since 1980. He began his career with Shearson Lehman Brothers where he worked in the initial formulation and marketing of the NYMEX WTI crude contract in 1983 as well as the NYMEX gasoline contract in 1985.
Mr. Lebow has appeared before the State Government of Alaska as well as the State Department of Defense to discuss hedging techniques.  Mr. Lebow is also well known as a market analyst and is quoted frequently in the financial press. He has appeared on television on CNBC, NBC, CNN, CBS, and PBS. Mr. Lebow holds a BA from Lafayette College and an MBA from the Kellogg School of Management at Northwestern University
James Colburn
Jim Colburn is a futures and options professional with 30 years of wide ranging experience in commodity markets. For much of his career, at Man Financial (1989-2011) and Jefferies LLC (2012-2013), Mr. Colburn worked with major integrated oil companies, hedge funds, pension funds and other entities to develop market hedging and trading strategies.
He has conducted trading, hedging and risk management workshops in energy markets worldwide.
Mr. Colburn is a published author on options trading, hedging, market making and risk management. In 1986, while at the New York Mercantile Exchange, Mr. Colburn helped develop new markets in energy option contracts by educating the oil industry, banks, floor traders and brokers, worldwide.
---
Related Links
Commodity Research Group Podcast
EKT Interactive Oil and Gas Training
Short Term Energy Outlook – EIA
---
Transcription
Good morning. This is Jim Colburn with Commodity Research Group.
I'm here with Andy Lebow, also Commodity Research Group. And we're here to talk about energy markets to learn more about us.
You can check out our website, www.commodityresearchgroup.com, where we post our podcasts and blogs.
We'd like to thank our friends at EKT Interactive oil and gas training for hosting this podcast, check out their newsletters, podcasts, and learning modules at www.ektinteractive.com.
This podcast should be construed as market commentary, merely observing economic, political and market conditions and is not intended to refer to or endorse any particular trading system strategy or recommendation. We are not responsible for trading decisions taken by anyone. Information is not guaranteed to be accurate. This is not an offer to buy or sell any derivative.
It's December eight, and today we are delighted to have a special guest Stephen Schork of The Schork Group, Inc. Stephen has 30 years experience in commodity markets. And when I, when I saw that in your CV, Stephen, I, I thought to myself that you're catching up with Andy Lebow. Also, I noticed you you've done a wide range of things. You're modeling risk systems. Uh, you've worked in structured finance and commodities. And you were also a local on the floor.
Good stuff. All right. Well, I think we're, um, right at the edge of time here, Steven, you want to once again, tell everybody where they can get ahold of you.
Okay. I appreciate that, Andy. Yes. It's at contact at www.schorkgroup.com and again schork group or just give us a call. And that would be for complimentary trial. And as we've highlighted, we do a number of modeling, uh, for hedgers and for traders. Uh, I am a trader myself, uh, or you can call the office here at (610) 225-0171.
So great having you on, as you, as you mentioned, uh, we've known you, I guess it's 30 years now, Steven, uh, it's really been such a pleasure to have you on and talk about natural gas, which Jim and I never talk about really, uh, you know, our, the, the title of our podcast is energy markets. So I'm glad we finally got around to talk to talk to you about natural and, uh, you can reach us, uh, commodity research group.com. You can get to me a lebow@commodityresearchgroup.com and, um, you know, again, Steven can't thank you enough for, uh, for coming on with us.
No, I appreciate the opportunity. I look forward to the next time. Thanks, Steven. Very much. Alrighty, cheers.
Yeah.